Vietnam Space Center project was established in 2011 in order to build a hi-tech space center at Hoa Lac Hi-tech Park, Hanoi, Vietnam. It is a project under cooperation in space technology between Vietnamese and Japanese government. The Center will be used to research and produce small satellites for weather forecasting, observation, exploration, radio and television broadcasting, salvaging and rescuing. Once completed by 2018, the center is expected to become a leading space training and research center in the South-East Asia region, and will be used to design and manufacture small satellites, which are capable of observing the Earth in high-resolution. Vietnam National Satellite Center (VNSC) is a research Center under Vietnam Academy of Science and Technology (VAST). VNSC has the functions of research and development, technology applications, and development of high quality human resource in satellite technology; receive, manage and implement Vietnam Space Center Project. Under the project, 36 researchers of VNSC have been sent to five Japanese universities (The University of Tokyo, Keio University, Tohoku University, Kyushu Institute of Technology, and Hokkaido University). They have been taking master courses about satellite technology and other necessary knowledge in order to take responsibility for Vietnam Space Center once it is completed.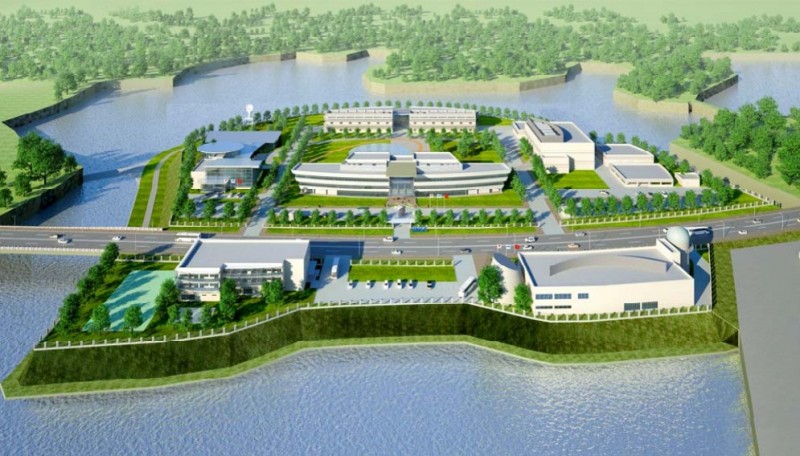 During the time in Japan, they also participate in an educational microsatellite project. The result of this project will be the first Vietnamese micro-satellite called MicroDragon (MDG), it is included in process of made-in-Vietnam satellite. The satellite is developed by VNSC researchers under instruction of the Japanese professors come from these universities. They have high knowledge and experience through many successful satellite projects in their past and willing to share with the Vietnamese students through their master courses and MDG project. The main missions of MDG is assessing coastal water quality of Vietnam to develop aquaculture and locating living resources by observing ocean color. The project is a great opportunity for VNSC students to achieve more knowledge and practical skills of satellite technology. Furthermore, they can learn how to run a satellite project from starting until the satellite complete all of designated missions in space. The basic knowledge of space science and satellite development are taught in all of the five universities but each of them has its own strong points to contribute to the project or students' education in general.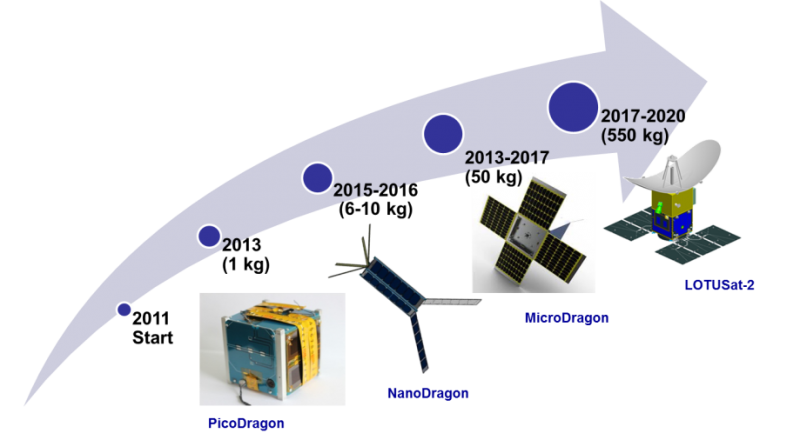 At Keio University, VNSC students study in Graduate School of System Design and Management where they can learn System Engineering and Project Management applying to various systems including satellite. For space technology, the students can learn not just from the professors of Keio University only, but also from The University of Tokyo's. BUS system of MicroDragon satellite is built mainly at Keio and The University of Tokyo. The students shall design, manufacture, integrate and perform function test for MDG satellite in here under instruction of the professors and experts who already have experience through Hodoyoshi and UNIFORM satellite project. Tohoku University is where VNSC students put their concentration on satellite's attitude determination and controlling system (ADCS), along with its simulation. Tohoku University has a very high developed ADCS simulator, giving the students opportunities to research deeply into this field. For MDG project, Tohoku's students take part in with Store and Forward mission and de-orbit mechanism. Same as other satellites, payload is an extremely critical part. Hokkaido University takes responsibility for this part in MDG project. The students' researches are focused on scientific aspect of space technology and satellite's payload development, especially remote sensing imager. The VNSC students in Hokkaido University are in charge of developing Space-borne Multispectral Imager, Triple Polarization Imager and Science Data-Handling Unit, the primary mission payloads of MDG satellite. Kyushu Institute of Technology (KIT) is famous for their satellite testing facility among all of Japanese universities. The six VNSC students at KIT study and practice about satellite environmental tests through their master courses and many laboratories' projects. The main role of the students here is making plan and perform environmental test (including launching environment and space environment) to check if MDG satellite can survive and perform all of its functions in such severe environments or not.
By October 2015, the first VNSC student batch has completed their master course successfully and come back to Vietnam while the second and third batch still continue studying and working in Japan. The first batch is applying studied knowledge and skills to their work at VNSC with a big hope that many made-in-Vietnam small satellites will soon be developed and launched to space. In the meantime, preliminary design of MDG satellite has been completed with the Preliminary Design Review (PDR) meeting at KIT. The second and third batch students continue to develop satellite's engineering model and then flight model. The final model is expected to be finished by October 2017 when the third batch completes their master courses.
In space technology, Vietnam is still a newcomer with a lot of ambitious dreams. The high educated human resources in this field should be the essential elements to realize those dreams in near future. They are also the bridges to connect Vietnam with other countries for valuable cooperation in space technology and its applications.