On February 18th, 2016, the Vietnam National Satellite Center (VNSC) held the Opening and Closing Ceremony of Application for Prequalification for Package 7: "Building and Engineering Works of Facilities funded by Japanese ODA Loan" under The Project for Disaster and Climate Change Countermeasures Using Earth Observation Satellite. The procurement method is International Competitive Bidding.
The participants of the ceremony were representatives of Vietnam Academy of Science and Technology (VAST) as the Line agency, VNSC as the Employer, the bidding consultant and all five bidders submitting prequalification document.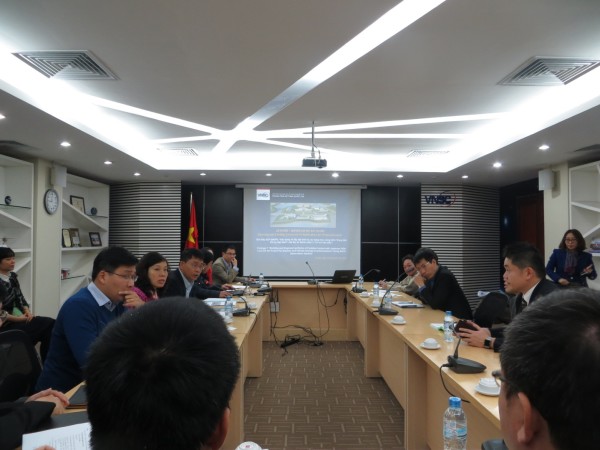 At 9h00 am, Vu Anh Tuan – Vice Director of VNSC announced the closing of the Prequalification document. Then, at 9h30 am, the representatives of the Employer and the Consultants processed to open the prequalification application by law.
The ceremony was finished at 10h30 am after Minutes of prequalification submission closing and opening was signed and sent to all representatives.