Vietnam National Space Center (VNSC) recently announced to postpone the 27th Asia-Pacific Regional Space Agency Forum (APRSAF 27) in Hanoi to 2021, instead of 2020 as had been planned, due to the Covid-19 concerns.
However, in order to promote APRSAF's role in fighting the pandemic and boost up space cooperation between countries in the region as well as strengthen space programmes development in each nation, the APRSAF Executive Committee has decided to hold APRSAF 2020 Online on November 19, 2020, with Japan is the host country. Vietnam National Space Center (represents Vietnam Academy of Science and Technology) joins as key organizing member of the event.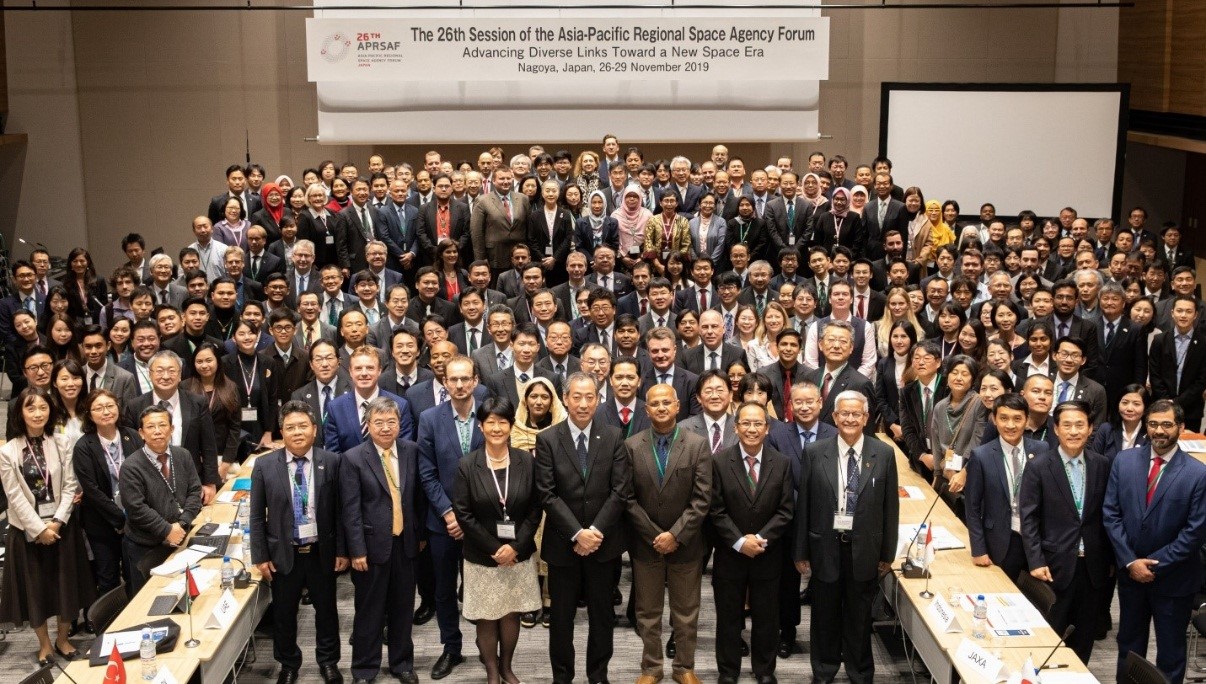 Assoc. Prof. Dr. Pham Anh Tuan, Director General of VNSC (front left) at APRSAF 26 in Japan
In this Online APRSAF 27, Assoc. Prof. Dr. Pham Anh Tuan, Director General of VNSC will report on the country's current space technology application status and future plans.
Moreover, Dr. Pham Anh Tuan will also join the space agency leaders meeting themed "space endeavours in challenging times" due to Covid-19.
The Online APRSAF 2020 is expected to draw delegates from many countries such as Japan, India, Singapore, Indonesia, Malaysia, Philippine, Thailand, China, the US, the UK, Australia, and so on.
Formed in 1993, APRSAF has been playing an important role in providing space agencies and international organisations in the Asia-Pacific region opportunities to exchange knowledge and experience in space technology serving social-economic development.