According to development schedule of LOTUSat-1 satellite system, the System Requirements Review (SRR) meeting took place via online platform on March 15, 2021 with participation of representatives from Ministry of Economy, Trade and Industry (METI) of Japan, contractor Sumitomo Corporation Group, NEC Corporation, Japan, and large number of engineers and researchers working in Vietnam National Space Center (VNSC), Vietnam Academy of Science and Technology (VAST).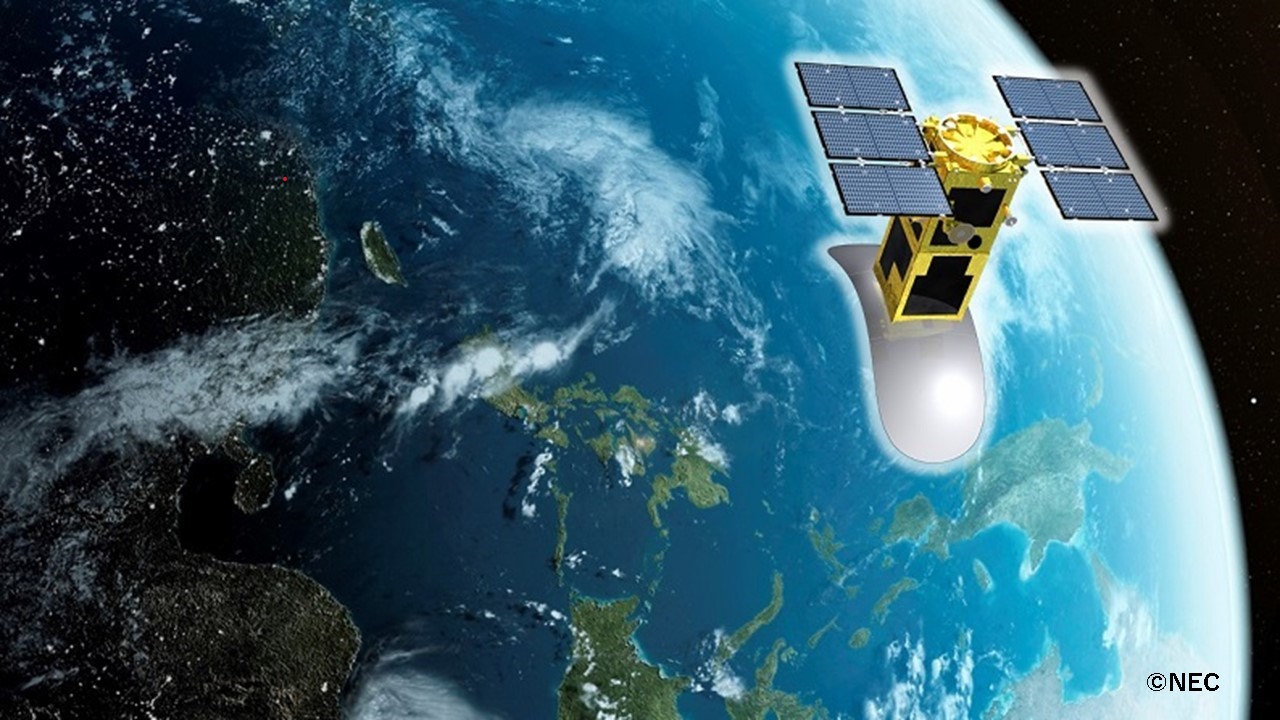 LOTUSat-1 satellite image. Credit: NEC
LOTUSat-1 earth observation satellite uses SAR (Synthetic Aperture Radar) sensor to capture high resolution images in all weather conditions. Its image data will partly adapt the urgent needs on imagery sources, providing accurate and timely information in responding to and mitigating the impacts of natural disasters and climate change, supporting natural resources management and environment monitoring, serving socio-economic improvement.
In the meeting, attendees reviewed all the system requirements of the satellite system, helping to clarify necessary inputs for its design lately. LOTUSat-1 satellite is expected to operate on Sun Synchronous Orbit (SSO) at the altitude of approximately 500 kilometers, providing images at 3 modes: Spotlight, StripMap and ScanSAR, with spatial resolutions: smaller than 1 meter, smaller than 2 meters and smaller than 16 meters, respectively. The designed lifetime of the satellite is 5 years.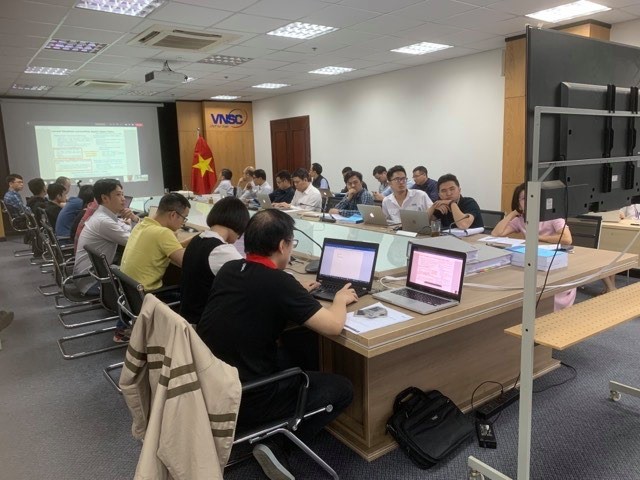 VNSC's managers and staff at SRR meeting. Credit: VNSC
In his opening remark, Dr. Pham Anh Tuan, Director General of Vietnam National Space Center expressed the willing to cooperate and exchange data with Japanese partners as well as to participate and contribute in international earth observation data sharing community.
SRR meeting is the first step in the progress of the satellite development. It lasted for 10 working days and closed on March 26, 2021.