Space Day 2019 under the theme "50 years since first man on the Moon" took place on June 12, 2019 at Ho Chi Minh City University of Technology – Vietnam National University Ho Chi Minh City. This year's Space Day attracted a vast number of students, parents and teachers filling up the 1000-seat meeting hall.
Attending the event, youngsters had a chance to talk to Former Astronaut, Former NASA Administrator – Mr. Charles Bolden, Envoy for Space of the U.S Department of State's Science, about NASA space science and technology activities as well as his personal experiences working in the ISS. Particularly, during the talk, Mr. Bolden gave the message to the female: "NEVER STOP REACHING – WOMEN MAKING HISTORY", and encouraged girl students to follow their dreams because what men can do, women can too. Although the time with Mr. Charles Bolden was limited, the students were inspired in space research and exploration.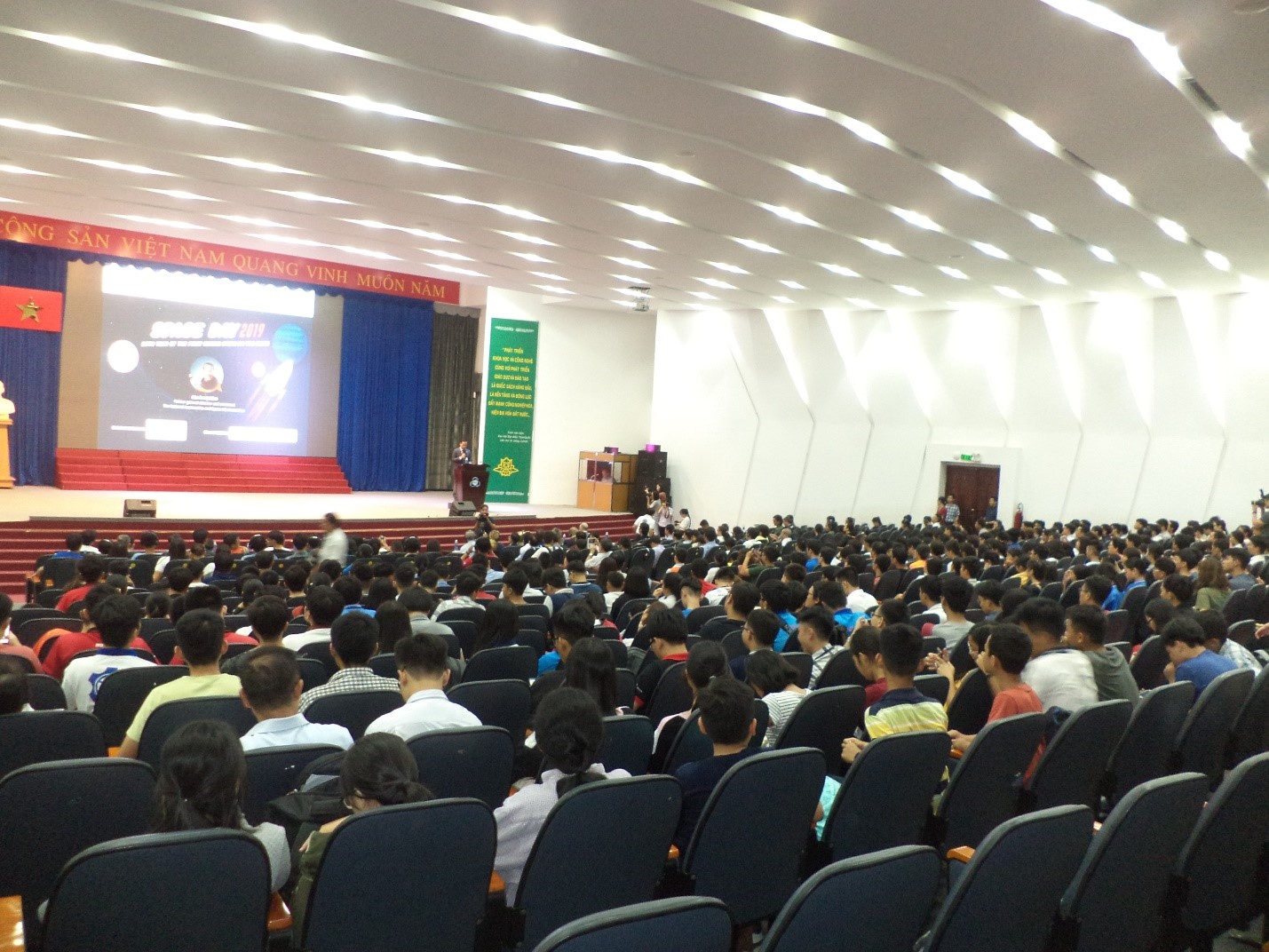 Students attending Space Day 2019
Additionally, within the framework of Space Day 2019, students also had an opportunity to take part in making and launching water rockets, to watch Drone performance, to join the exhibition of the Amateur Astronomy Club Ho Chi Minh city, to see FlycamPro under the support from the Organisers – Ho Chi Minh city University of Technology and Ho Chi Minh city Space Technology Application Center, Vietnam National Space Center.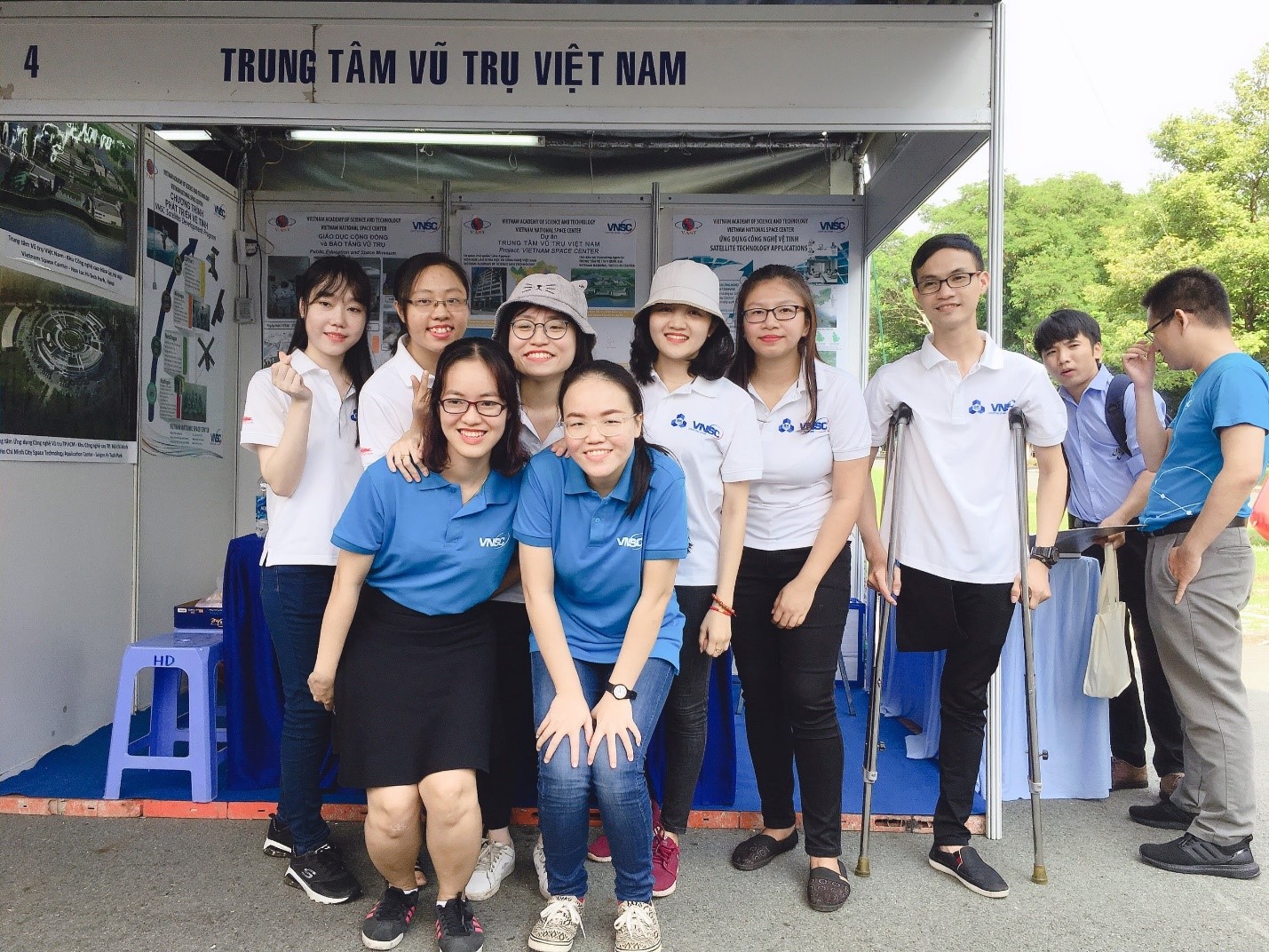 VNSC exhibition booth in Space Day 2019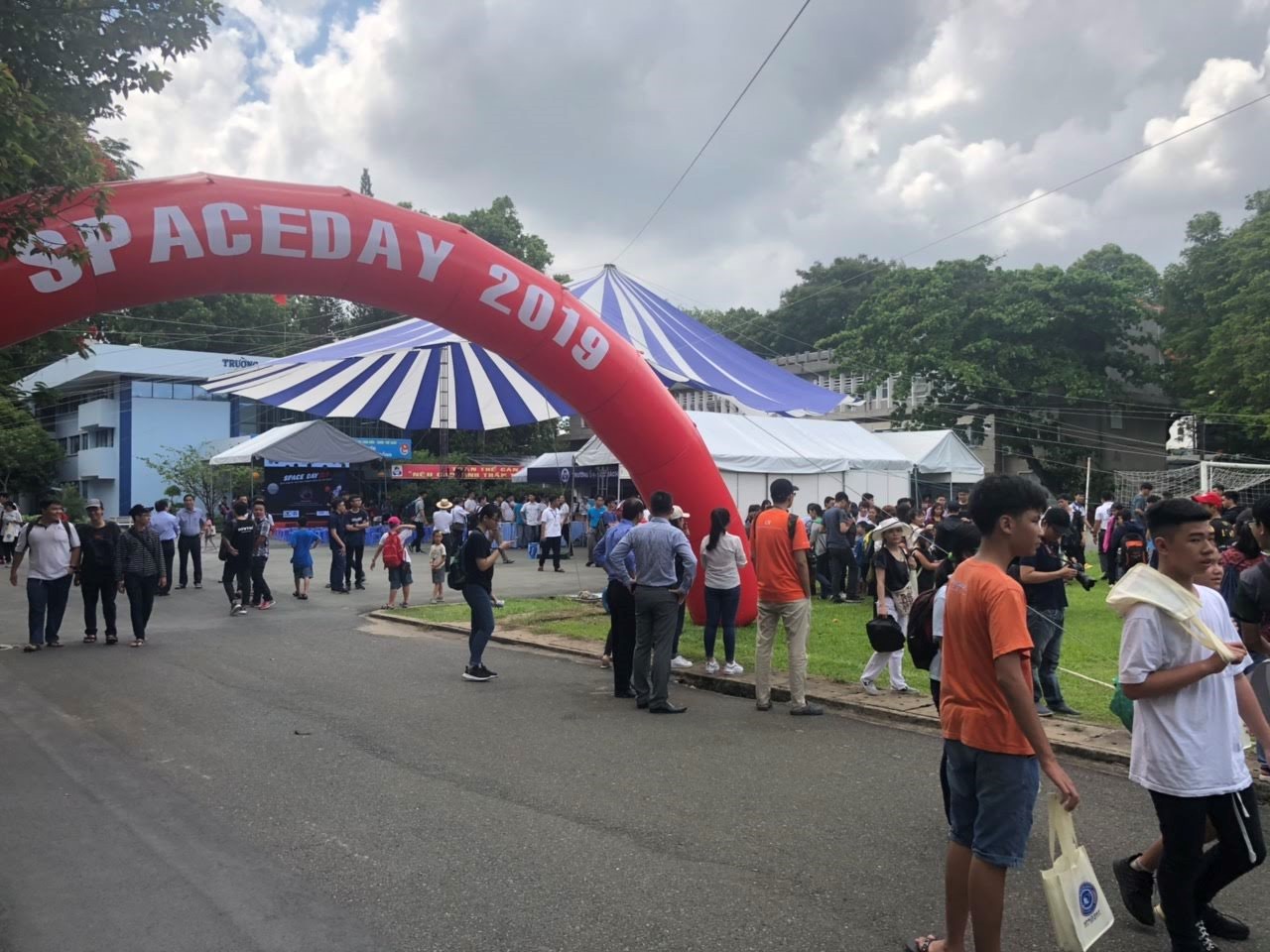 Exhibition and outdoor activities