This morning on June 23, 2021, Mr. Kitamura Shu – Deputy Chief Representative of JICA Office paid a farewell courtesy visit on General Director of Vietnam National Space Center Pham Anh Tuan on the occasion of ending his office term in Vietnam.
Farewell courtesy visit at Vietnam National Space Center
Mr. Pham Anh Tuan shared that Mr. Kitamura's working period from 2017-2021 was also the difficult time for Vietnam Space Center Project and he appreciated contribution and support that Mr. Kitamura had given to the Project. Congratulating Mr. Kitamura on successfully ending his term in Vietnam, General Director Pham Anh Tuan also wished Mr. Kitamura luck on his next job and hope to continue receiving Mr. Kitamura's support in the future.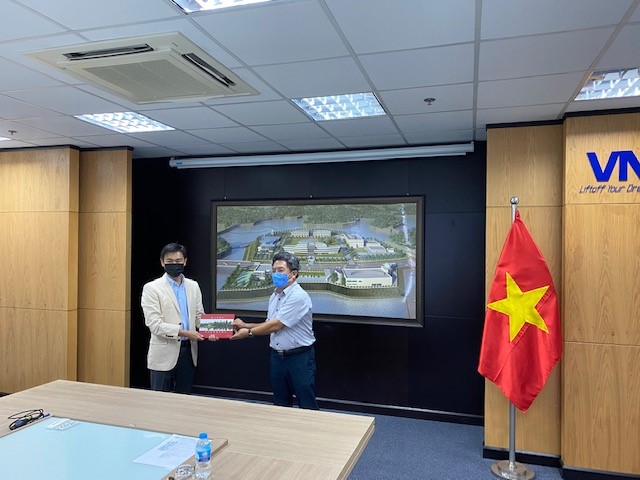 Mr. Kitamura và Director General Pham Anh Tuan
Mr. Kitamura Shu thanked the Vietnam National Space Center for its cooperation in the past 4 years and said that no matter what position he will take in Japan, he will always do his best to promote cooperation in the field of science and technology between the two countries and hope to visit Vietnam National Space Center if having the opportunity to return to Vietnam in the future.