At the end of March 2016, University Space Engineering Consortium – UNISEC hold a short space technology workshop for Vietnamese students which are belong to Vietnam National Satellite Center – VNSC. The workshop, which is organized in Hokkaido university, is a preparation for Preliminary Critical Design Review Meeting of MicroDragon Project.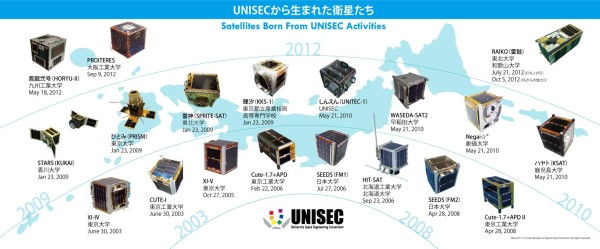 Satellites born form UNISEC Activities. Photo from UNISEC website
UNISEC is a non-profitable organization to support practical space development activities in universities and colleges, such as small satellite and hybrid rockets. In April 2002, two organizations "UNISAT (University Satellite Consortium)" and "Hybrid rocket group" in Japan merged and obtained corporate status, for more effective and sustainable activities. At the present, the UNISEC chairperson is Dr. Tetsuo Yasaka. [1]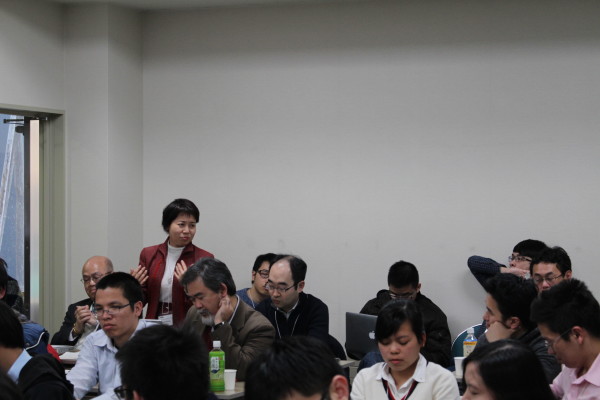 Ms Rei Kawashima has a speech about UNISEC
During the workshop, professors and staffs from Hokkaido University, Tokyo University, UNISEC and some space companys gave high quality lectures about hybrid rocket, Earth observation, high precesion navigation. In the end of the workshop, Prof. Shinichi Nakasuka from Tokyo University have not only a presentation about "Current Status and Future Vision of Micro/Nano/Pico Satellites" but also a speech for inspirating VNSC engineers about the future of MicroDragon satellites.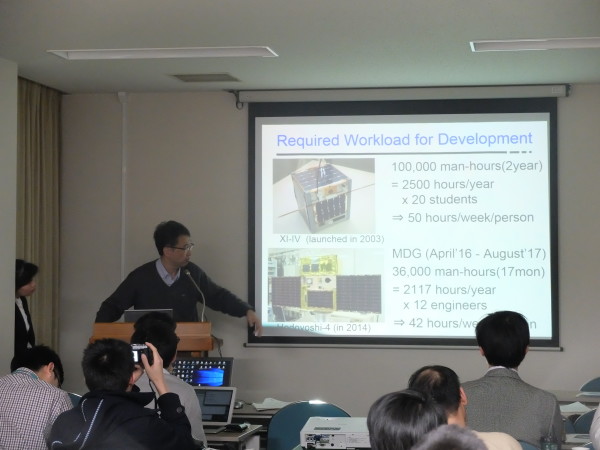 Prof. Shinichi Nakasuka gives a manpower computation
The UNISEC workshop is a good opportunity for not only VNSC engineers but also  scientists and members of MicroDragon Satellite Project having knowledge exchange.
[1] http://www.unisec.jp/about/index-e.html.
Ngo Thanh Cong