During the review meeting for Micro Dragon satellite development at Hokkaido, VNSC students who are working in Japan has chance to visit Uematsu Electric Co. in Akabira, Hokkaido.
The company is run by Mr Uematsu Tsutomu Uematsu, 50 year-old man. The man started his passion for space technology as he saw Neil Amstrong walk on the moon on a TV program when he was 11 years old. He studied fluid mechanics at Kitami Intitute of Technology, and after graduation he worked for an aircraft manufacturer in Nagoya. In 1994, he returned to Hokkaido and helped his father run a factory specialized in maintaining electrical equipment. When the business went downhill they decided to change the direction towards producing electromagnets used for removing metals from construction waste. When the company got a boost he wanted to pursue his childhood dream that was to develop inexpensive commercial satellite launching rocket. The first thing he thought about was to develop rocket engine. When he learned about Prof. Haruki Nagata at Hokkaido University who successfully developed a rocket engine using combination of plastics and liquid oxygen for fuels in 2004. They decided to partner to develop and manufacture CAMUI (Cascaded Multistage impinging-jet) rocket.
The company includes a research center named Hokkaido Aerospace Science and Technology Incubation Center (HASTIC). The center focuses on some research activities as follows
Research and developing hybrid rocket and providing launch services: their target is to develop small rocket (50-250Kg) using inexpensive and explosive-free fuel such as acryl, polyethylene, and similar compounds.

Model of CAMUI rocket
Microgravity experiment facilities: this is one out of 3 places all over the world where microgravity experiment can be conducted. Gravitational acceleration can be reduced to about 10-3G, and payload weight is 400kg with a diameter of 0.5m and a height of 0.8m.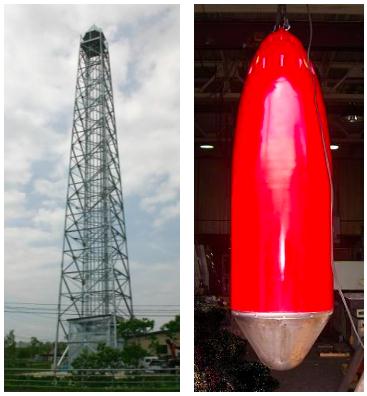 Microgravity tower and payload
Development of small satellites: they have been involved in developing and testing a number of small satellites including HIT-SAT satellite which was launched in September 2006.
For the last over 20 years, Mr. Uematsu has obtained some major achievements such as developing and launching HIT-SAT satellite, launching CAMUI rocket to an altitude of 3500m, and up to an altitude of 7400m in 2012, conducting rocket launching test under cooperation with JAXA (Japan Aerospace Exploration Agency), start up ARC project etc.
Every week, the company organizes 2-5 paper rocket making sessions for children and people who have passion for space technology. During these sessions Mr. Uematsu shared stories about his life and his own dreams to inspire the participants. His speech was very intriguing and interesting. He spent time and effort on bringing dreams and aspirations for the children by organizing activities such as teaching them to manually build a small paper rocket model, launching rocket model, as well as offering many other interesting activities.
Following are some images of activities in the tour visiting Uematsu Electric Co.
VNSC students visit Microgravity tower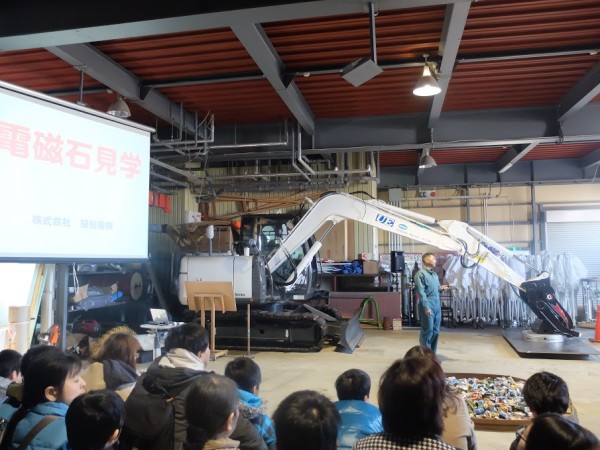 VNSC students visit Electromagnetic equipment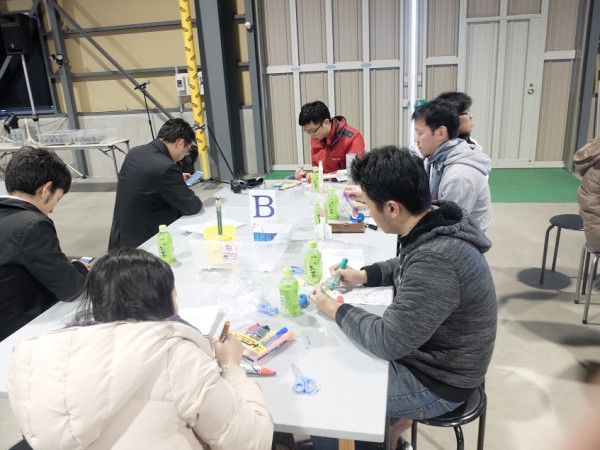 VNSC students are making paper rocket model
A complete paper rocket model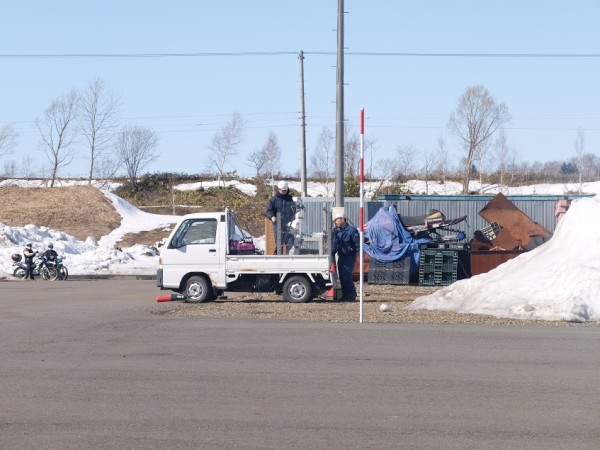 Testing CAMUI rocket engine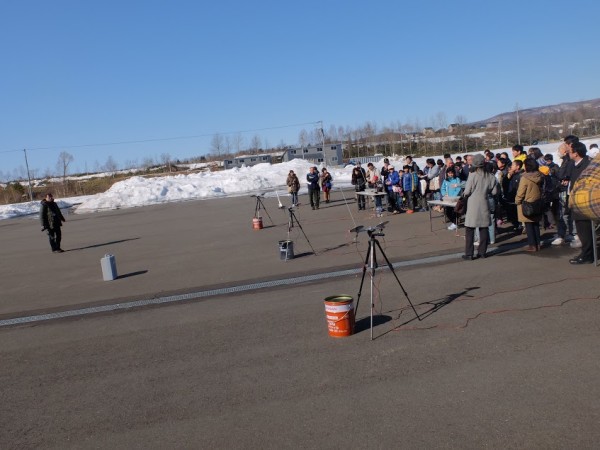 Launch site of paper rocket model
By Trần Văn Ninh